British Supermarket Chain Sainsbury's Eye-Catcher on the London Stock Exchange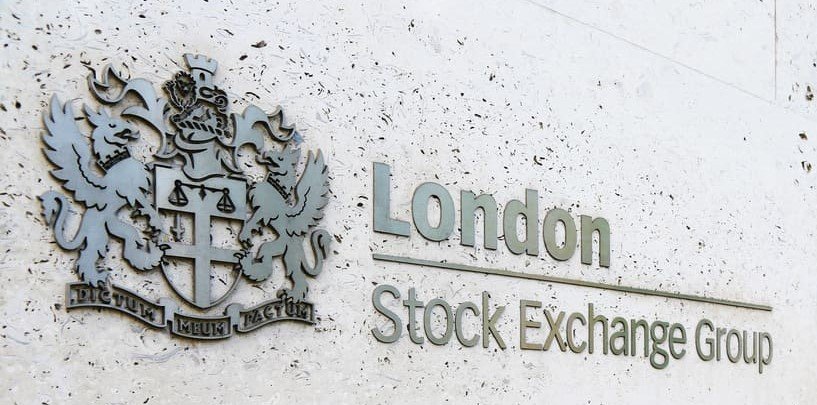 On Monday, Sainsbury's was a star on the London stock exchange due to takeover speculation surrounding the second-largest supermarket chain in the United Kingdom. The British supermarket sector has been in the spotlight of investors since the takeover battle for Morrisons, the number three in the UK.
Sainsbury's rose in value by 13 percent after The Sunday Times reported that investment companies are willing to pay more than 8 billion euros for the British supermarket group. The American Apollo Global Management is the most important potential buyer, according to the newspaper. Last week, Morrisons (plus 0.1 percent) already agreed to a takeover bid from American private investor Clayton, Dubilier & Rice. Apollo was also interested in Morrisons. Tesco, the largest supermarket chain in the UK, climbed 1.7 percent.
European stock markets were able to continue the recovery from last Friday. Investors are especially looking forward to the annual Jackson Hole meeting of central bankers, which starts Thursday and will again be held virtually because of the corona. Federal Reserve (Fed) chairman Jerome Powell will give a speech on the economic outlook on Friday. The AEX index on Beursplein 5 was 0.7 percent higher at 776.90 points around noon. The MidKap rose 0.8 percent to 1090.19 points. Frankfurt and London gained up to 0.5 percent. Paris climbed 0.8 percent.
Chip company Besi (plus 2.7 percent) rebounded after last week's price losses and took the lead in the AEX. Adyen (plus 2.4 percent) continued the advance after the payment company's strong results last week. Oil and gas group Shell gained 1.6 percent thanks to a rebound in oil prices. KPN climbed 0.7 percent. The telecom group has started the previously announced share buyback program of 200 million euros. Real estate group Unibail-Rodamco-Westfield closed the row with a minus of 0.7 percent.
In the MidKap, AMG (plus 5 percent) was at the top. The metals specialist is launching a battery that can replace diesel generators in the industry. AMG also buys a German company that makes software to optimize the energy supply. Financial services provider Intertrust fell 0.3 percent. According to Het Financieele Dagblad, the cabinet is considering a complete ban on trust offices.