Apartment Complex in Essen Turns into Conflagration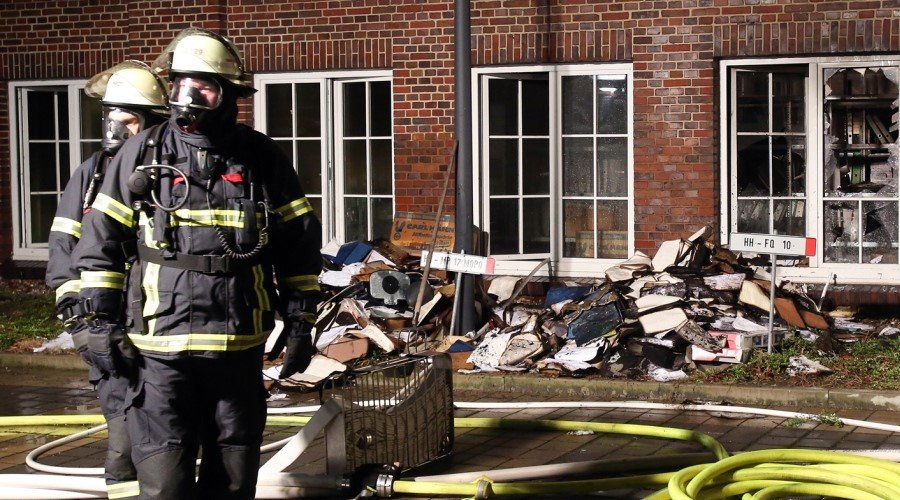 A large fire broke out in an apartment complex in the German city of Essen during the night from Sunday to Monday. Fanned by the wind, the building with approximately fifty homes has turned into a sea of flames.
According to the fire service, one hundred residents have been brought to safety and housed in a nearby building of the University of Duisburg-Essen, reports the Bild newspaper. The fire service is currently assuming no fatalities.
Three people were hospitalized for smoke poisoning. The fire is in an L-shaped building in the west of the city. It is still a mystery how the fire could have spread so quickly from one apartment to another.
A spokeswoman said the police would investigate the cause as soon as possible. The fire brigade is still working on extinguishing Monday morning.