Ukrainian Leader Zelensky Saddened by Boris Johnson's Departure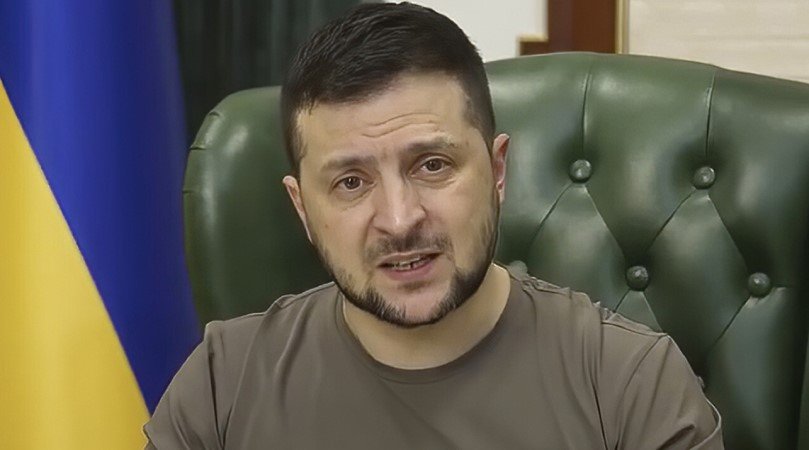 Ukrainian President Volodymyr Zelensky is deeply saddened that British Prime Minister Boris Johnson is disappearing from the political scene.
He, therefore, called him, according to state media in Kyiv, saying that the entire Ukrainian society sympathised with Johnson's cause because he supported Ukraine since the Russian attack on February 24.
A top official in Ukraine, Michajlo Podoljak, thanked Johnson for his support, saying that the British Prime Minister has always been at the forefront of giving aid to Ukraine and that Johnson was one of the first to see the Russian attack on Ukraine coming and calling it an invasion.
The Russian government hopes that with the departure of British Prime Minister Boris Johnson "more professional people" will lead the country. The Vice-President of the National Security Council, ex-President Dmitry Medvedev, cheered that "Ukraine's best friends" are resigning with the fall of Johnson's government. He said Johnson's fall is "the result of Britain's carelessness and sewerage policies, especially on foreign matters".
Johnson resigned as Conservative Party leader on Thursday after a string of scandals. He hoped to survive with 'sorry' as before, but the number of Conservatives deserting him has paralyzed his government in recent days. There are no automatic elections in the British system. The party must elect a new leader who will then also become the new prime minister.
At the moment it is not clear whether this can be arranged in a few weeks or a few months. It mainly depends on the number of candidates that present themselves: the fewer, the faster the change of power.