US Inflation Concerns Weigh on Japanese Stock Market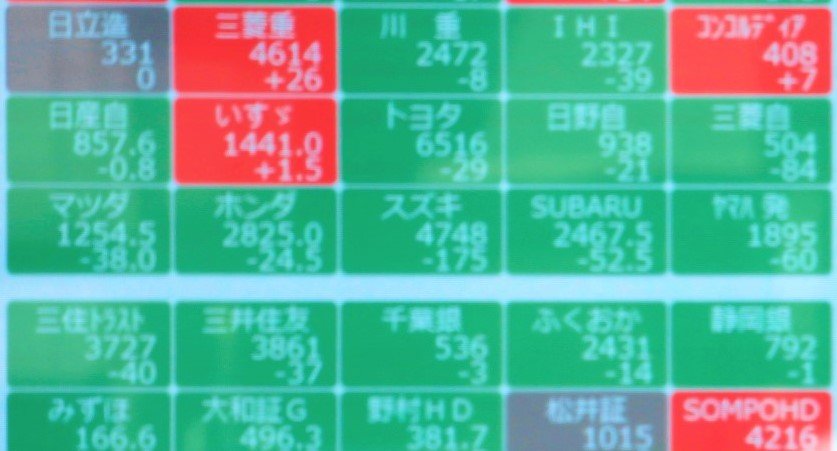 The Tokyo stock exchange closed with a small loss on Wednesday. Investors processed the US inflation figure, which came in higher than expected. The sharp rise in the general price level has fueled fears that the Federal Reserve may start phasing out support measures or raise interest rates sooner.
Therefore, markets were particularly looking forward to the statements that US central bank president Jerome Powell will make to Congress on Wednesday and Thursday.
The leading Nikkei in Tokyo ended 0.4 percent down at 28,608.49 points. In the previous two trading days, the indicator managed to gain almost 3 percent. On a macroeconomic level, final figures from the Japanese government showed that industrial production declined more sharply in May than previously reported. As a result, Japanese tire manufacturers Yokohama Rubber and Bridgestone were among the biggest decliners with more than 3 percent losses.
The airlines were also in the tail group due to the ongoing concerns about the rapid advance of the Delta variant of the coronavirus. ANA Holdings and Japan Airlines fell more than 2 and more than 3 percent. Sumitomo Mitsui Financial Group fell 0.7 percent. According to the business newspaper Nikkei, the Japanese bank wants to take a 5 percent stake in the American investment bank Jefferies.
The Chinese stock markets also lost ground. The main index in Shanghai was 0.5 percent lower, while the Hang Seng index also fell 0.5 percent. In South Korea, where the corona measures were tightened, the Kospi lost 0.2 percent. The Australian All Ordinaries won 0.4 percent. In Sydney, the lockdown was extended by at least two weeks. Australia's largest city is already in its third week of lockdown to contain a coronavirus outbreak fueled by the Delta variant.