Automakers and Steel Companies Limit Nikkei Loss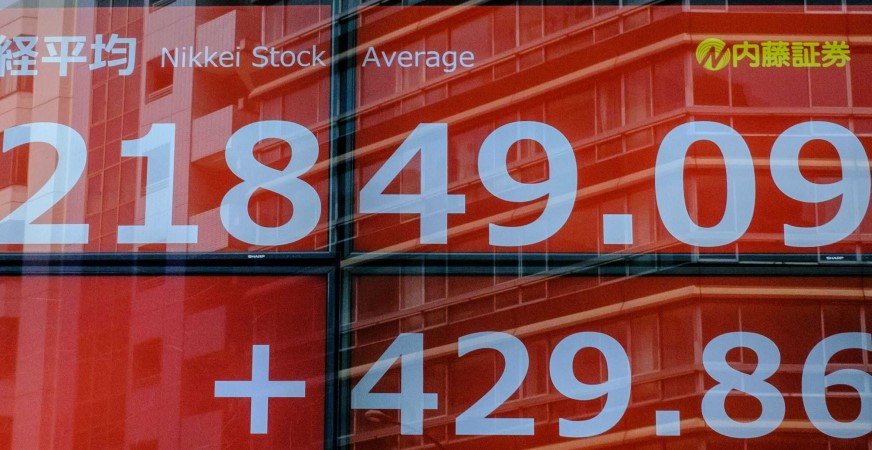 The Tokyo stock exchange limited the loss on Wednesday thanks to strong price gains among the car manufacturers and steel companies. Investors continued to take it easy after the strong recovery in recent days.
Reports that Japan wants to introduce a state of emergency in eight new prefectures due to the continued increase in the number of corona infections in the country has caused some reluctance. The state of emergency would therefore apply in 21 of the 47 Japanese provinces.
Tokyo's leading Nikkei eventually closed a fraction lower at 27,724.80 points. Toyota continued the recovery with a plus of more than 2 percent. Last week, the carmaker was lowered after announcing that it would cut production due to the global chip shortage. Competitor Nissan and auto parts supplier Denso gained up to 2.6 percent. Japanese steel companies Nippon Steel and JFE Holdings were also among the leading groups with up to 5 percent gains.
The Hang Seng index in Hong Kong was 0.2 percent lower in the meantime after the strong rise a day earlier. Chinese tech companies showed a mixed picture after Tuesday's rally. Internet company Tencent climbed 1.5 percent, and online store group Alibaba lost 0.7 percent. The Kospi in Seoul climbed 0.2 percent. Samsung remained virtually unchanged. The South Korean technology company will invest many tens of billions of euros in the coming years. The group wants to take the lead in the field of telecommunications and robotics.
The All Ordinaries in Sydney won 0.2 percent. The large miners Rio Tinto and Fortescue Metals climbed more than 2 percent thanks to a sharp rise in iron ore price. The price of the rock has been under heavy pressure in recent weeks due to China's pledge to cut steel production and consumption.