Price Jump for Facebook Parent Company Meta on Wall Street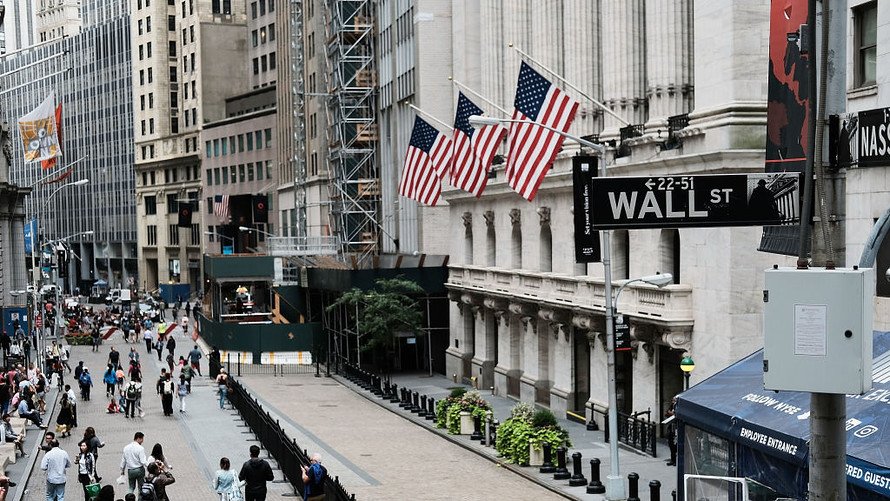 Meta Platforms, the parent company of Facebook, Instagram and WhatsApp, gained nearly a fifth on the New York stock exchanges on Thursday.
Investors welcomed the results of the social media company, which managed to find more advertisers in the last three months of the year. Meta will also buy back an additional $ 40 billion in its shares to reward shareholders.
In addition, investors were still chewing on the Federal Reserve's interest rate decision. The US central bank raised interest rates this time by only a quarter of a percentage point because of cooling inflation. This fueled hopes that the period of rate hikes would soon come to an end. On the other hand, the European Central Bank and the Bank of England maintained interest rate increases of half a percentage point on Thursday.
Apple, Amazon and Google's parent company, Alphabet, will release figures on Thursday after the close of trading on Wall Street. Many tech companies, including Amazon and Alphabet, have already announced mass layoffs because the economy is growing less fast. However, apple (plus 2.3 percent) has not yet announced any rounds of layoffs. Amazon and Alphabet gained 4 and 6 percent.
Shortly after the start of trading, the Dow Jones index was 0.4 percent lower at 33,959 points. The broad S&P 500 rose 0.7 percent to 4146 points, and the tech indicator Nasdaq rose 1.8 percent to 12,027 points.
Merck lost 1.6 percent. The pharmaceutical company booked more profit last quarter thanks to strong sales of its corona pill in Asia. This year, however, sales of the corona pill will decrease considerably, according to the group, because the number of infections worldwide is falling. Industry colleague Eli Lilly, who also came with figures, fell 3.8 percent despite an increase in profit expectations for 2023.
Industrial group Honeywell fell 2.4 percent after disappointing sales in the past quarter. However, motorcycle manufacturer Harley-Davidson shot up 7 percent after well-received results.
Tesla climbed 4.2 percent. According to the news agency Reuters, the electric car maker will ramp up production at its Shanghai plant in February and March due to increased demand after the price reduction of its models.